Helping Business Connect & Thrive
Providing Members Leadership & Service
Supporting Community Growth & Opportunity
Welcome to the East Peoria Chamber of Commerce!
The East Peoria Chamber of Commerce is a strong network of more than 400 diverse businesses and nonprofit organizations. Founded in 1948 by local business leaders, the Chamber today is an independent organization that supports and advocates for enlightened economic growth in the greater East Peoria area.
Spotlight Members of the Month:
Congratulations to our February Spotlight Members of the Month, JM Industrial Supply & S&S Lighting!

"JM Industrial Supply is a leading domestic and international business-to-business distributor. With thousands of products to choose from, we're a fast, convenient source for industrial supplies and equipment. JM Industrial has unique distribution relationships with many high quality product manufacturers."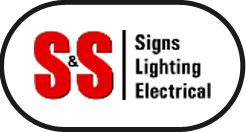 "S&S offers quality signage and competitive prices designed for local businesses in the Peoria area, including Peoria, East Peoria, Pekin, Springfield and Bloomington, IL. With your 100% satisfaction in mind, we are happy to specialize in sign fabrication, installation, and repair, electrical contracting work, and lighting installation and maintenance."